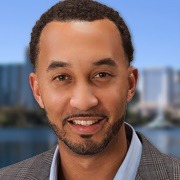 Marketing in real estate is not just about putting the home up for sale with a sign in the yard. Here at Matt Hodge Realty Group, we understand that simply does not work! We are a forward-thinking real estate team that uses the latest technology to ensure your home receives the maximum amount of exposure. EVERY home is different, which is why we take a unique approach to highlight the distinctive features of your home. 99% of home searches start on the internet and mobile devices, which is why we use the highest quality photos to ensure we capture the full beauty of your home. 3D walkthrough videos, aerial photography, are just a few of the specialized services we offer. We connect with the consumer the way they like to connect - by bringing information to them with our advanced social media advertising, geo-tagging, and cookie tracking. Our presence reaches beyond the internet with mailers, text rider signs, and superior customer capturing tools through smart ID. Your home is the star of the show, and this, in turn, attracts the buyer. We continue to exceed our client's expectations, and we would love the opportunity to exceed your expectations too!
Testimonials
I have worked with Matthew Hodge four times over the last six or so years as both buyer and seller and don't have a reason even to consider looking elsewhere. He and his team are fantastic at setting up, staging and making your house look its best and getting top dollar for it. He's very responsive
, helpful, and just overall someone I have enjoyed working with and have come to trust over the years. It's also been pretty amazing to use him for my first home purchase and to remember how nervous I was to now having worked with him multiple times and being able to relax and not worry about the whole process. Highly recommend!
Jason Monroe
Thanks, Matt Hodge Group for making the selling of my home and closing process so smooth and simple. I especially want to thank Matt Hodge. I am so thankful for all the support, knowledge and excellent customer service he provided me. I am beyond satisfied with the whole experience and will
be definitely recommending them.
Gisela Narea
Matt's team was very accommodating and made my home sale experience very smooth. From the marketing to the closing date, I couldn't have asked for more from a real estate company. Matt, Luis, and Desiree thank you so much for everything!
Danielle Kirkman
Matt Hodge is excellent at his profession! I was dreading selling our home, but as we were moving out of Florida, it had to be done. I noticed several of Matt's signs listing houses around Woodland Lakes Preserve, and I saw how quickly those houses were selling. So when it was time to get my
home listed, I knew who to call. The entire process was painless. Matt is very adept at utilizing technology to maintain an advantage over other realtors. He uses drone photography and social media to get the word out, hires professional photographers to capture the beauty of homes truly, and uses Zillow and Trulia to get your listing preferred, so it is seen first when buyers search the area. Our house was only listed for a couple of weeks before we had an offer for exactly what I wanted to get for it. Working with Matt was indeed a 5-star experience. I would use his company again in a heartbeat. If you plan on selling a home in Orlando, do yourself a favor and hire him and his team!
Esther Ortiz